Nursing Story Slam

TIME:6:00pm EST
LOCATION:Annenberg Center for the Performing Arts
Penn Nursing and Penn Medicine, in collaboration with First Person Arts, are hosting a nursing-focused Story Slam event. Faculty and students from Penn Nursing, as well as Penn Medicine nurses, will share their true, personal, six-minute stories about their nursing experiences and insights.
Stories are grounded in the context of the event theme. The theme for this year's event is Courage.
Nurses are, of course, at the bedside, and are also in many other places, including boardrooms, startups, congress, the military, and more. Therefore, stories can span the full range of nursing experiences, and can be about a time when something went right, wrong, or sideways in the lab, at the bedside, on a research project, or anywhere and everywhere that nurses are as they save lives and change the world locally and globally.
This is a free, public event, although space is limited. Audience members, please register below.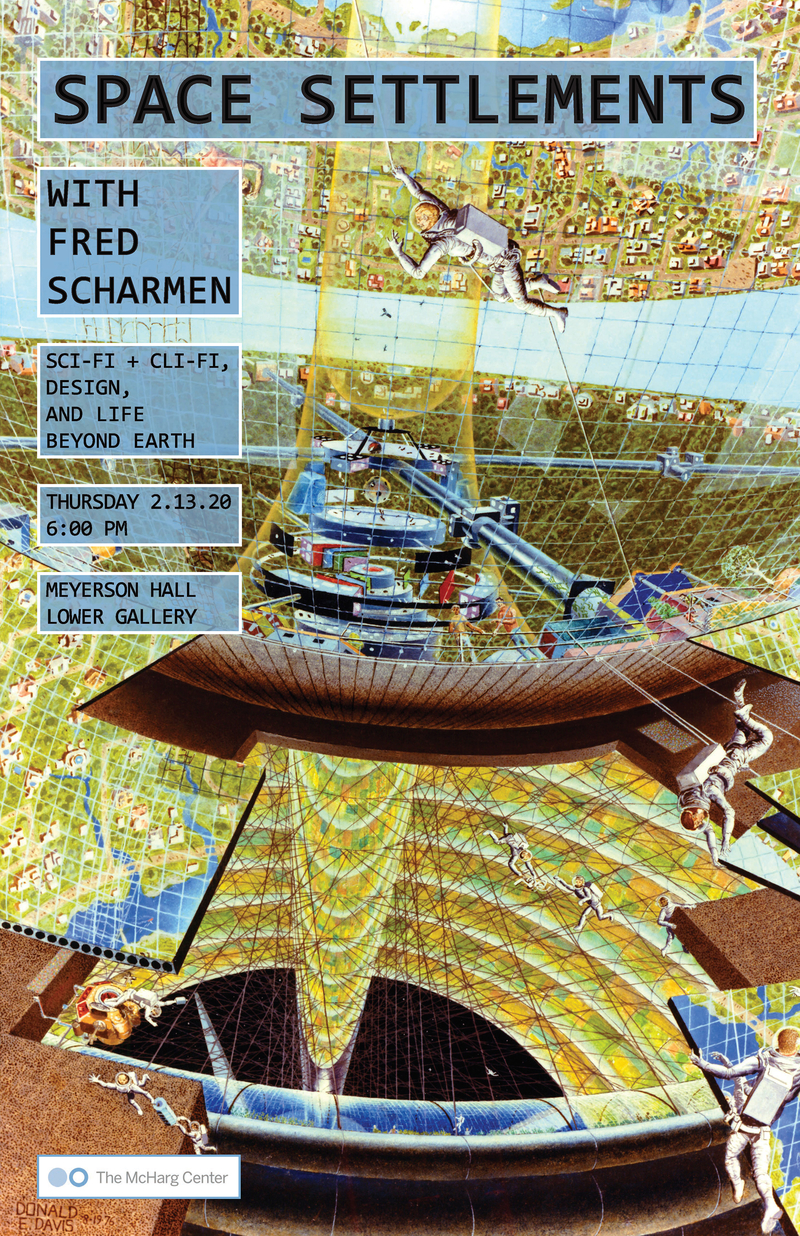 Space Settlements: Fred Scharmen
Thursday, February 13, 2020 6:00pmAdd to Calendar
Lower Gallery, Meyerson Hall, 210 S 34th St. Philadelphia, PA
Join The McHarg Center for this public discussion of sci- & cli-fiction, design, and life beyond Earth with Fred Scharmen, author of "Space Settlements."
In the summer of 1975, NASA brought together a team of physicists, engineers, and space scientists—along with architects, urban planners, and artists—to design large-scale space habitats for millions of people. This Summer Study was led by Princeton physicist Gerard O'Neill, whose work on this topic had previously been funded by countercultural icon Stewart Brand's Point Foundation. Two painters, the artist and architect Rick Guidice and the planetary science illustrator Don Davis, created renderings for the project that would be widely circulated over the next years and decades and even included in testimony before a Congressional subcommittee. A product of its time, this work is nevertheless relevant to contemporary modes of thinking about architecture. Space Settlements examines these plans for life in space as serious architectural and spatial proposals.
CultureFest! African & Diasporic Cultures Celebration at the Penn Museum
Saturday Feb 15.
The Penn Museum brings contemporary and traditional practices across Africa and the African Diaspora together for an all-day, family-friendly festival. Experience the cultures of Africa and the African Diaspora through art-making, mask-making, live musical and dance performances, drumming, interactive dance workshops, a storytelling circle, workshops for all ages, and an African-inspired marketplace. CultureFest is hosted in partnership with Artvolution and NBC10.